LOVE NSU
NSC Vintage Sweatshirt With Leather Elbow Patches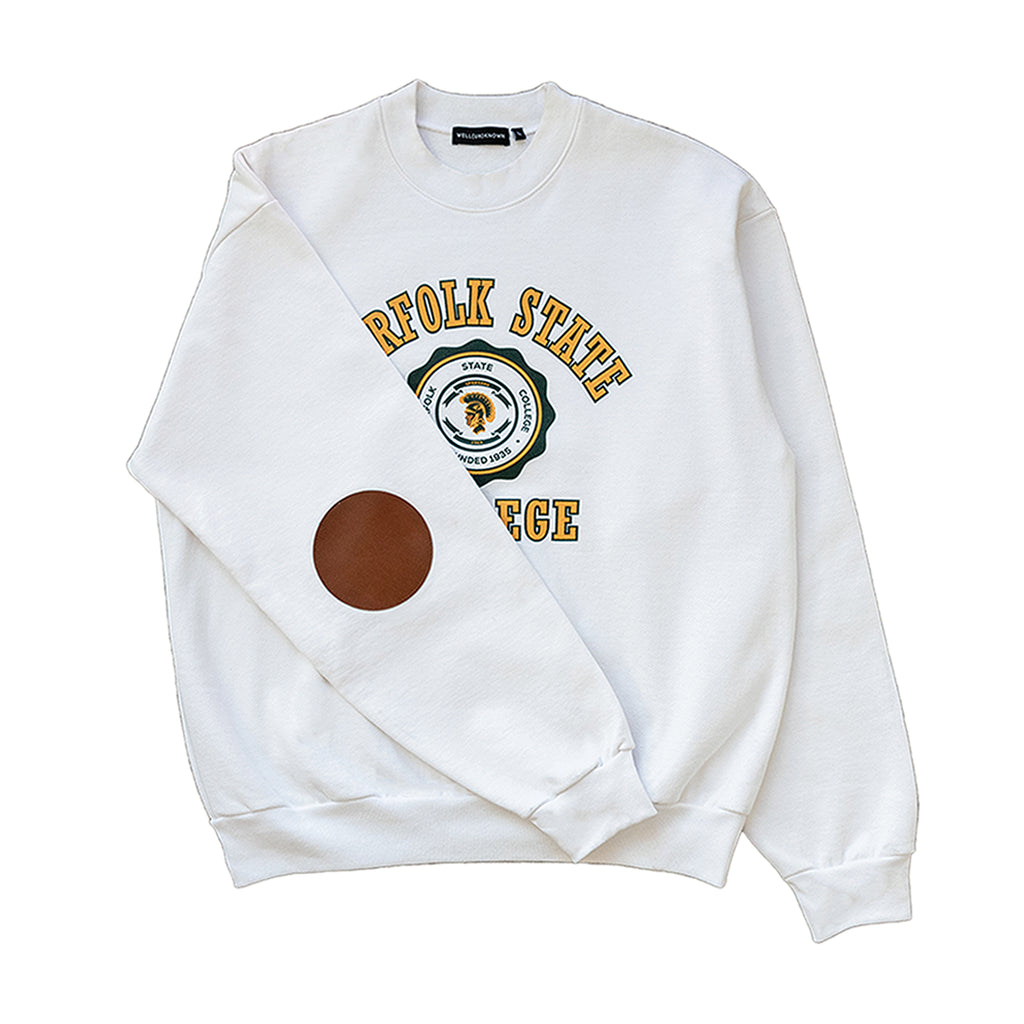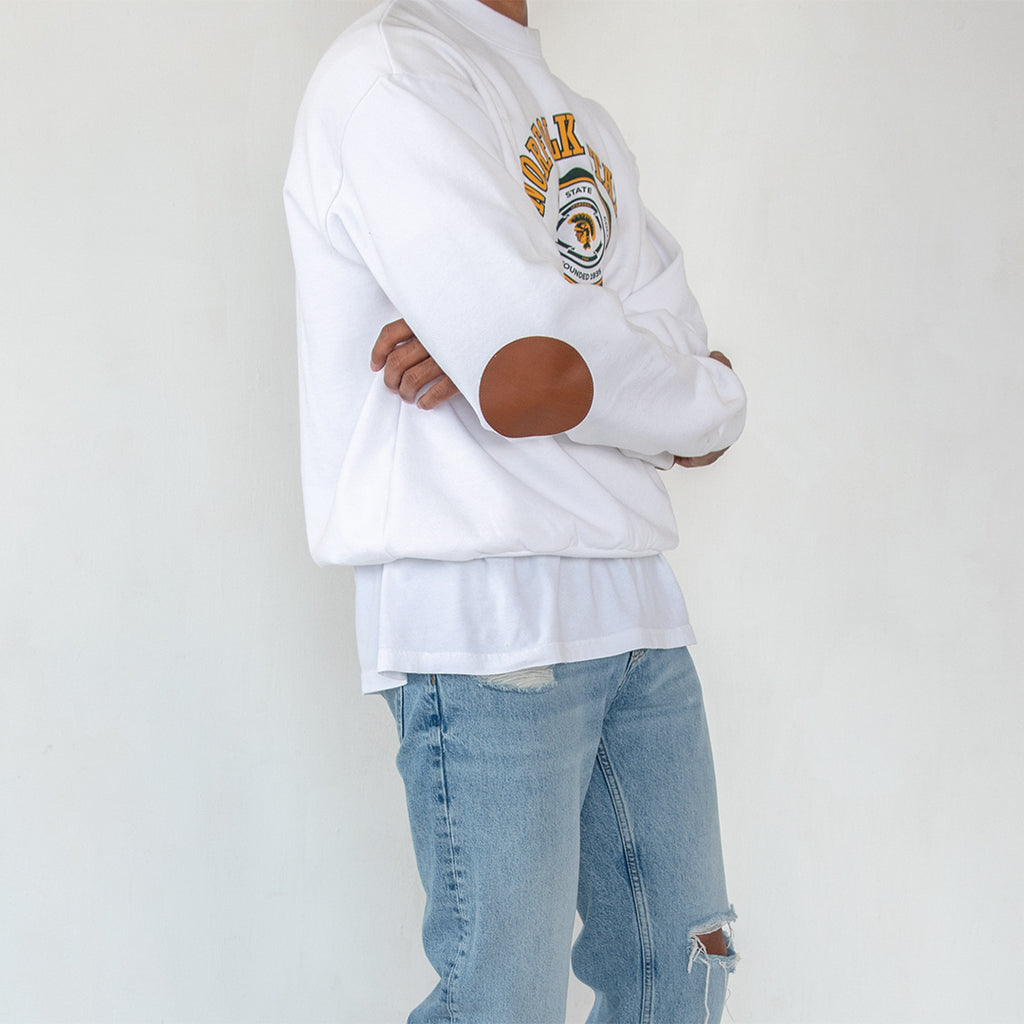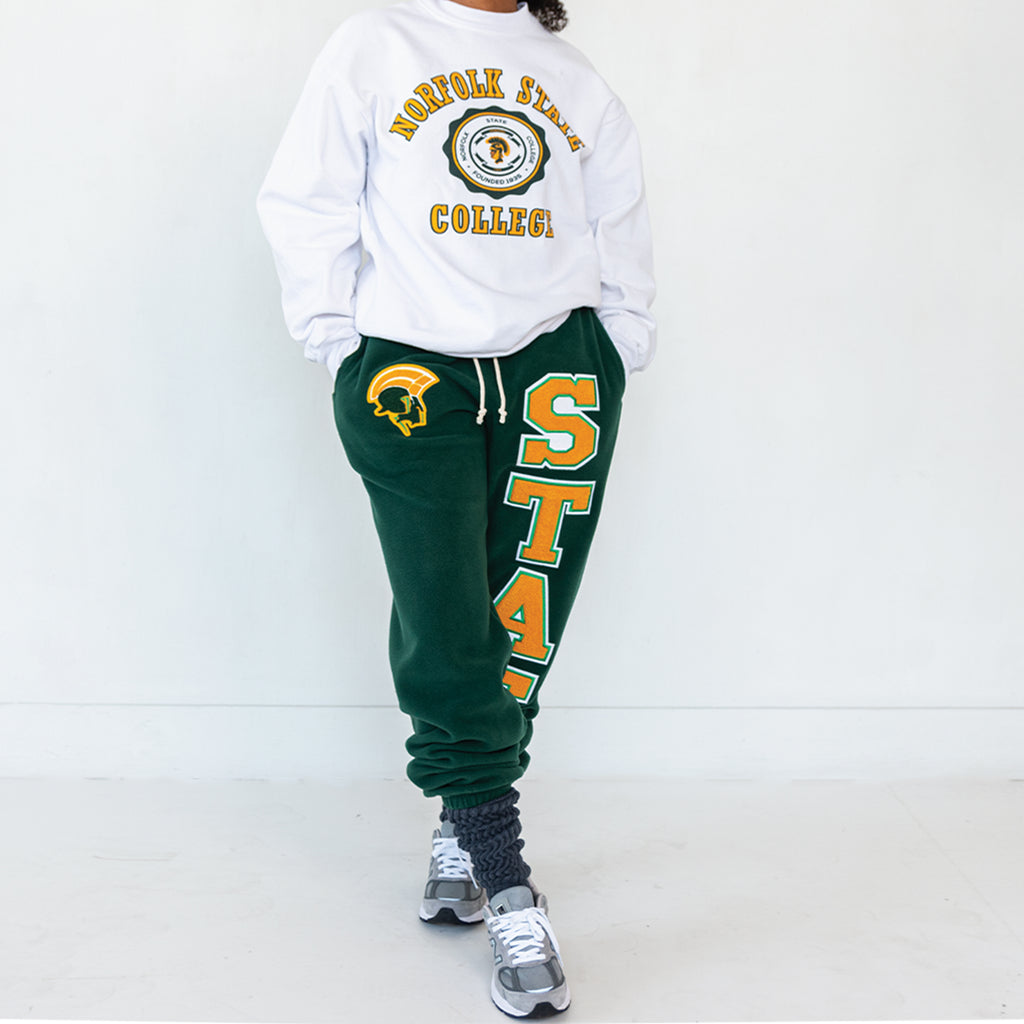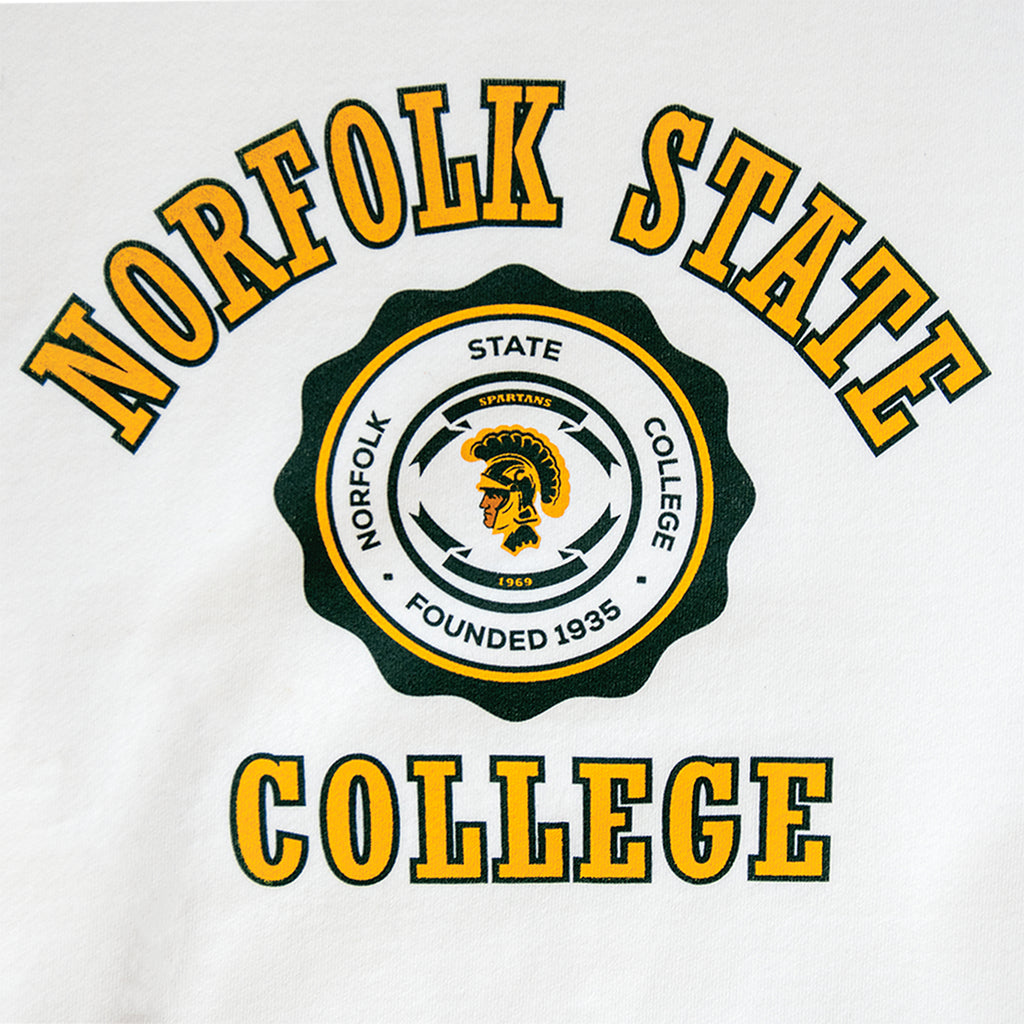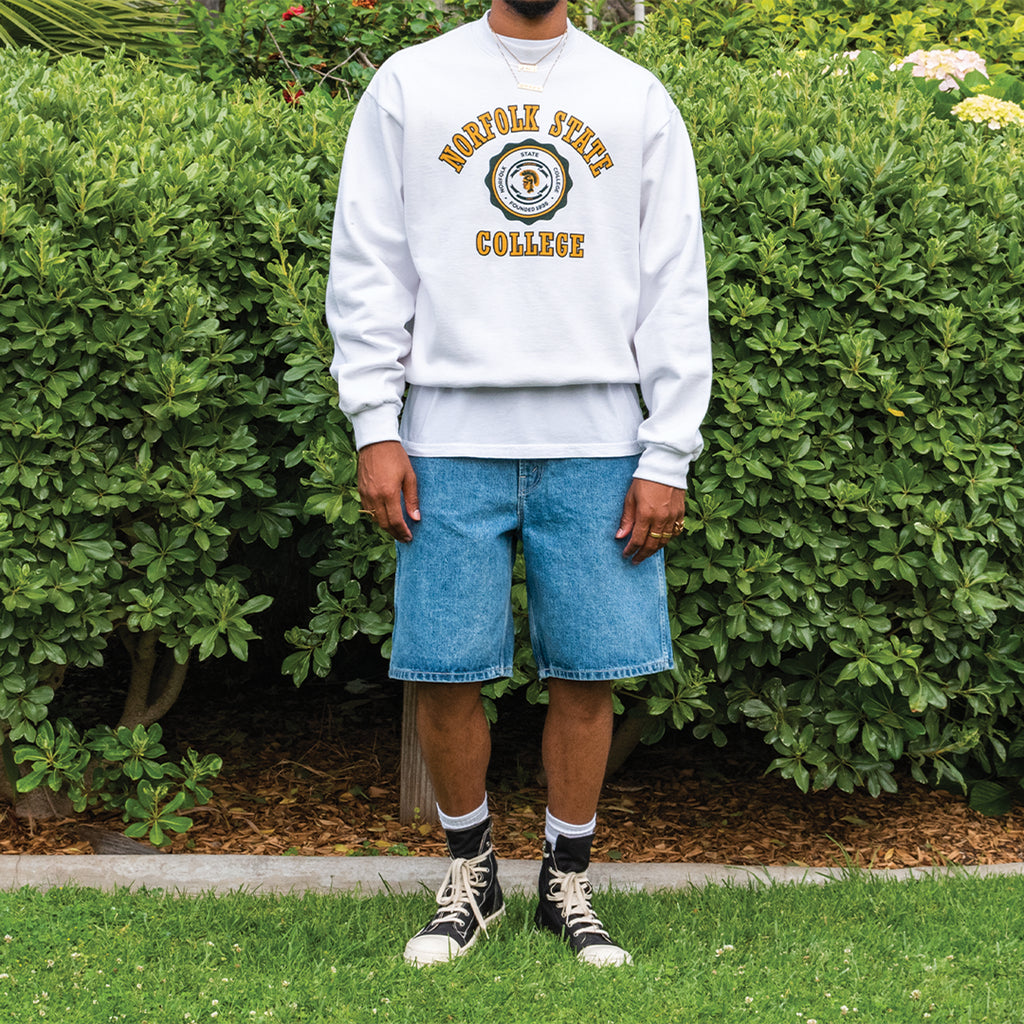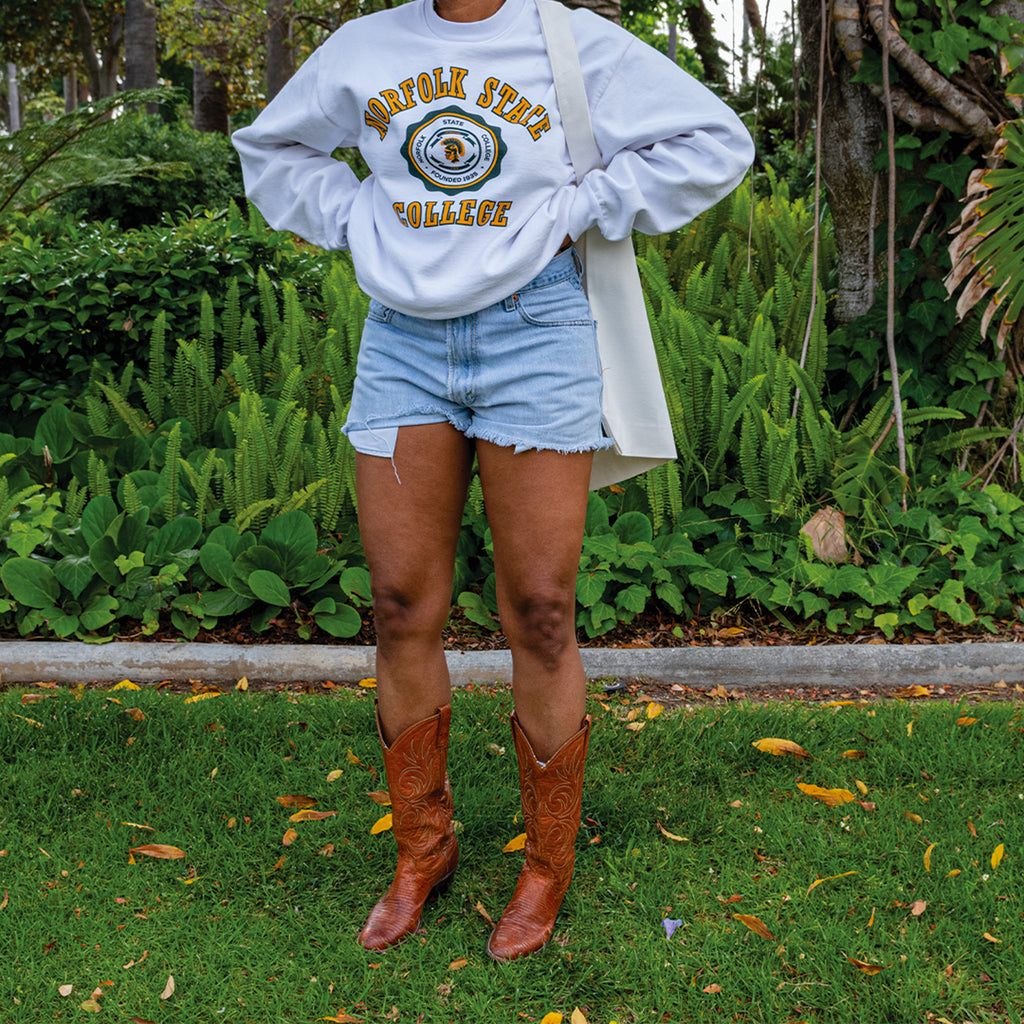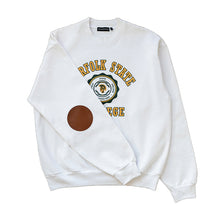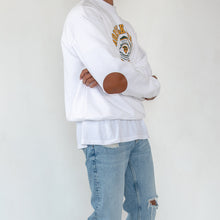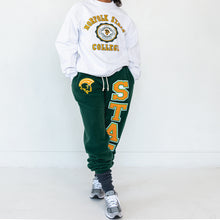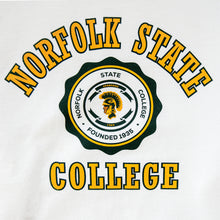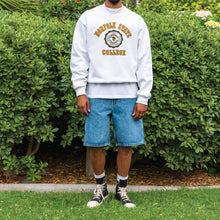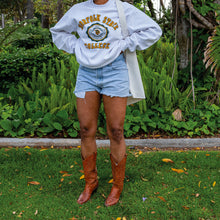 LOVE NSU
NSC Vintage Sweatshirt With Leather Elbow Patches
The Norfolk State College Vintage crewneck sweatshirt features a throwback Spartan logo. Norfolk State College with 1969 in the bottom ribbon signifies the year Norfolk State became independent of Virginia State University, and a four-year baccalaureate-granting institution. Friendly fun fact: it gained its' university status on July 1, 1979 and became Norfolk State University.
Men pair with the House of PAA Four Pocket Denim Shorts.

Women pair with EachxOther Vintage Blue Jeans.
Delivery time frame is 4-6 weeks from the 14th of July.
-White
-Dark Brown Genuine Leather Elbow Patches, Circle
-Patch size: 4.5"
-Printing method: Debossed
-100% U.S. Grown Cotton
-Unisex
-Pre-Washed for a no shrink true fit
-14 oz/yd2 Super Heavy Weight Shrink Free
-Oversized Fit
-Male model is 6'3" and wearing size Large

-Female model is 5'1" and wearing size Small
*ALL SALES FINAL